I love my pets, both past and current!
I adopted two cats (I never had cats): Benny in 2008 and CeCe in 2009.
They've taught me many things such as:
How to forgive myself and others.
How to have even more compassion and empathy for myself and others.
How to live in the in the moment
How to relax and not worry.
How to use social media today that works for me and my business.
That's right! My two cats teach me about social media today.
Benny, my black and white Tuxedo cat, likes to sit on my lap as I type on my laptop. Sometimes, he puts his paws on my hands as I type. It's as if he wants to be a part of whatever I'm typing, from a blog post to a social media post.
CeCe, my tabby cat, is the epitome of the independent cat. She does her own thing.
You may be wondering, "What do cats have to do with social media?" Keep reading.
Social media has grown by leaps and bounds. Most businesses began posting content on Facebook, Twitter and LinkedIn, but then Instagram, Pinterest, Tumblr, Google+, Vine, and many others came along.
What are a business owner and/or marketing director to do?
Well…
You could become independent like a cat and do your own thing. No need to follow the rules of social media today.
What cats can teach you about social media today
You don't have to follow the crowd.
Cats, by nature, are independent. They like to do their own thing, on their own terms. They're not like dogs and won't come to you when you call them.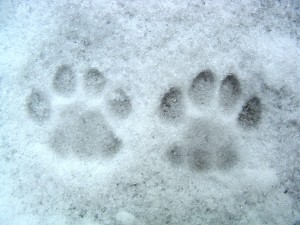 You have plenty of social media sites to use such as:
Facebook
Twitter
StumbleUpon
Vine
Instagram
Google+
Tumblr
Reddit
LinkedIn
Pinterest
Other
Today, social media is about finding what works for you and your company.
Choose the best social media networks that work for your company instead of following the crowd. If you do, you'll get lost and may not find your way out.
Sometimes, you have to show your claws, but know when to retract them.
Protecting your online reputation is important.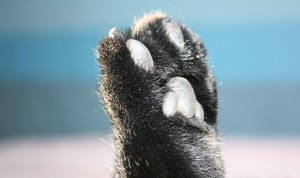 One way to protect your company is to be proactive with regards to comments on your social media posts.
Delete and or hide inappropriate comments.
Post your social media policies and procedures. Let your audience and/or competitors know that you won't tolerate comments and/or discussions that are slanderous, insulting, etc.
Monitor blogs to make sure your articles and/or blog posts haven't been scraped. Also, check websites that mention your company. If posts are rude or untruthful, take action to resolve the situation. But don't get into a cat fight!
Learn to play nice with others.
Social media sites are wide and deep, which means your competitors are most likely on the same sites as you are.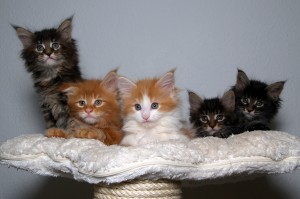 There's plenty of space for everyone.
Play nice with your competitors.
How?
You could check out their social networks to see what they're doing and then tweak your social media strategies when necessary.
Do something silly and outrageous, and get noticed.
Social media content today must add value, and at times, be entertaining.
For example, look at Grumpy Cat (I know). She's all over the internet (Facebook, YouTube) and TV (The Today Show).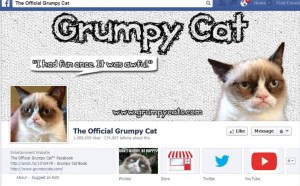 Why?
The look on her face says it all — she's grumpy.
Is it silly that a cat has her own Facebook page with over one million likes? Yes, it is. However, being outrageous and silly gets you noticed.
You don't have to be that over-the-top in on your company's social media page, but you'll want to 'shake things up' with a humorous post here and there.
Stay alert, keep your ears open.
What's that?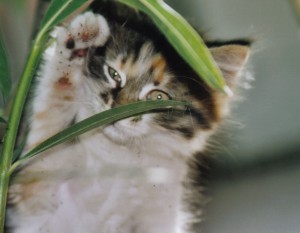 Was another social media network created?
Is beta testing available?
Hold on there…
It's true that you must stay alert and keep your finger on the pulse (I do) of the latest technologies, but you don't have to jump on board right NOW.
Just because a new social media network was created today, does not mean it will be around tomorrow. Or that it's right for your company. Stick with what you and what works while keeping your ears open about the newest social media networks today.
Lick your wounds, move forward
Oh no they didn't!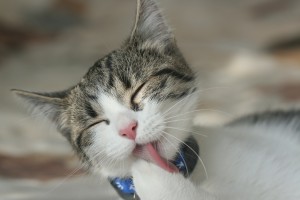 Let's face it; customers, clients, even your friends and family have spewed their emotions on social media websites. However, as a business owner, entrepreneur, marketing director, etc., you don't want to retaliate. Instead, remain calm, cool, and collective.
While it's frustrating and aggravating to feel hurt or wronged, getting into a bru-ha-ha on Twitter and/or Facebook is not professional.
Take time to collect your thoughts and approach the situation with grace and dignity. Come from a place of, "How may I help? How can I make this better?" Remember that you can't please everyone, not matter how hard you try. Do your best to make amends and move forward.
It's best to avoid "poison pen" tweets and other postings at all times.
No need to be a fancy pants, keep social media simple.
It's okay that you don't write like Will Shakespeare or Robert Frost.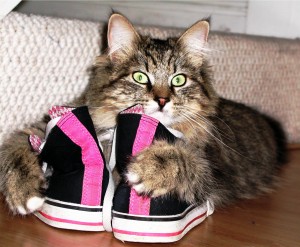 You want to keep your social media posts short and simple.
Post open-ended questions such as "What is your company's pet peeve about social media today?" And ask questions that begin with the words:
If you want your audience to like your posts, ask them to "like" your posts.
If you want your audience to comment on your posts, ask them to "comment."
If you want your audience to share your posts, ask them to "share" your posts.
Sometimes, you have to ask people to do something for you. Otherwise, it may not happen.
Social media doesn't have to be this hairy, purple-eyed, gigantic monster that lurks in the shadows of your business. Keep it simple. Don't stress about it.
Summary: Will you be the cat's meow on social media?
Like it or not, social media is here and it's not leaving anytime soon.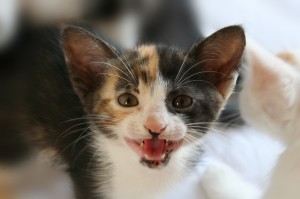 Create a social media strategy for your company and stick to it and analyze your social media stats and make changes where necessary.
Remember, you don't have to post on your social networks every day. In fact, doing so could overwhelm your followers and they'll unlike and unfollow you.
Take it one day at a time and don't freak out if:
Your Facebook page doesn't have one million likes.
Your Twitter page doesn't one million followers.
Your Pinterest boards don't receive thousands or millions of repins.
If you use the lessons from cats above and apply them to your social media networks, you'll be purring away on social media today and tomorrow.
Over to you. What else can cats teach you about social media today? Let me know in the comments below.  
CLICK HERE for free email updates!