Get Savvy-Writer Services
Need help with your content and digital marketing plan and strategy?
Or may be you need SEO blog and web page content, direct response copy, product copy, or social media content?
Think of me as your Content and Digital Marketing Director who provides creative direction and counsel to ensure your content marketing strategies and messages are clear across all media, including web and print. If you don't have a content and digital marketing plan and strategy, I can help you create one.
I view my collaboration with clients as business partnerships.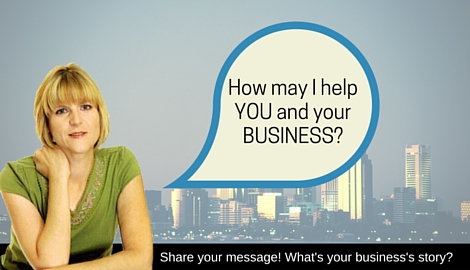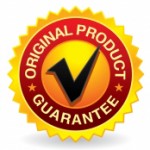 For example:
Does your blog content or copy writing—or your client's blog content and copy writing persuade, entertain, excite, surprise, seduce? Does it come to life off of the page or screen and make those who read it want to take action? Maybe. Maybe not. But this is where my content writing, copywriting, and ghostwriting experience comes in handy.
I serve the following clients:
Marketing & PR and Digital Media Agencies
B2B & B2C Industry Specific [see below] - Small ($10+ million) to Large-Sized Companies
- Accounting
- Banking/Finance
- Health and Wellness
- Legal
- Media
- Nonprofit
- Retail
- Travel
To reach a target audience, no matter if you sell business-to-business or business-to-customer, you need a content marketing strategy along with content writing and copywriting that's savvy.

Why?

Because search engines and social media have made it that way.

Don't panic! You can attract and retain new business and engage with prospects in no time, if your content and copy is optimized and up to date.
Let's face it. Wouldn't your time be better spent working ON your business, instead of IN it? I think so!
Prior to becoming a content and digital marketer, I spent spent time in the accounting, advertising, and real estate industries and have since then worked in banking/finance, legal, health and wellness, retail, nonprofit, and retail, so you'll work with someone who puts her unique experience, knowledge, and attention to detail into everything she does.
Savvy-Writer Services
Consulting
If you need help with your content and digital marketing or even your book, brand, or messaging, I can provide you with valuable insights and strategies through consultation services.
Speaking
Are you looking for an enthusiastic, easy going, and fun motivational or conference speaker? Hire me to speak to your employees, networking group, or conference attendees.
Topics include:
Content and Digital Marketing
Blogging
Written and Verbal Communications in the Workplace
Content Writing
Direct Response Copywriting
Marketing & PR
Non-Dues Based Revenues
Nonprofit Leadership
Personal & Professional Development
The energy I bring is light and professional, not hyper or in your face. The goal is to teach and provide others with concrete information and tools they can implement immediately.
Ghostwriting
Are you a business owner with a nonfiction book idea that you must publish?
I ghost wrote a 20,000 word eBook for a certified personal trainer and can help you navigate the world of self-publishing and/or traditional publishing.
If you're not a writer or don't have time to write, I can help get your book or eBook to your readers.
What's included:
Ghostwriting.
Consulting and coaching. 
Content Writing Services
As someone with a diversified business background, I understand what it takes to run a company today.
Here are the writing services I offer:
Article Writing (online and print)
Blog Content
Case Studies
Direct Response Copywriting
Marketing Communications
Newsletter Content
Note: Blog posts, content writing, and online articles are optimized with your keywords and phrases. If you don't have keywords, ask me about keyword research.
Are You Ready to Take Your Content & Digital Marketing to the Next Level?
Words have the power to influence an audience, solve problems, and change lives for the better.
Tweaking your brand or business's content or digital marketing strategy and even your content can make a world of difference when it comes to increasing revenue, conversions, readership, media attention, influence, and authority.
Your business will experience growth (and continue to grow) and you wouldn't have lifted a finger.
If you're ready to say "Goodbye" to struggling with your content and digital marketing, then...Contact Me Today!