Below are awards and accolades I've received throughout the years. I love what I do! I'm happy to help and serve. I also like going above and beyond.
Writing
Fall into a @NicholasSparks Love Story favorite: Benny busts cat myths for dog-loving woman http://t.co/RvD3r5cUIw pic.twitter.com/rWCLherxjr

— PetSmart Charities® (@PetSmartChariTs) January 15, 2015
A dog-loving woman learns most of what she's been told about cats was wrong after she adopted Benny at a PetSmart Charities Cat Adoption Center. Find out how this pretty kitty busted the myths: http://bit.ly/1C8x9L5
This story was one of our favorite submissions from our Fall into a Nicholas Sparks Love Story Contest.
Welcome to Hell. Published as Rebecca Sebek in the 2006 issue of Ohio Writer Newsletter. A poem based on a 'war' photo on the cover of the Ohio Writer Newsletter. 
Social Media for Nonprofits: 5 Ways to Increase Donations for Nonprofits appears on the first page of Google. Search: how to create a social media donation campaign.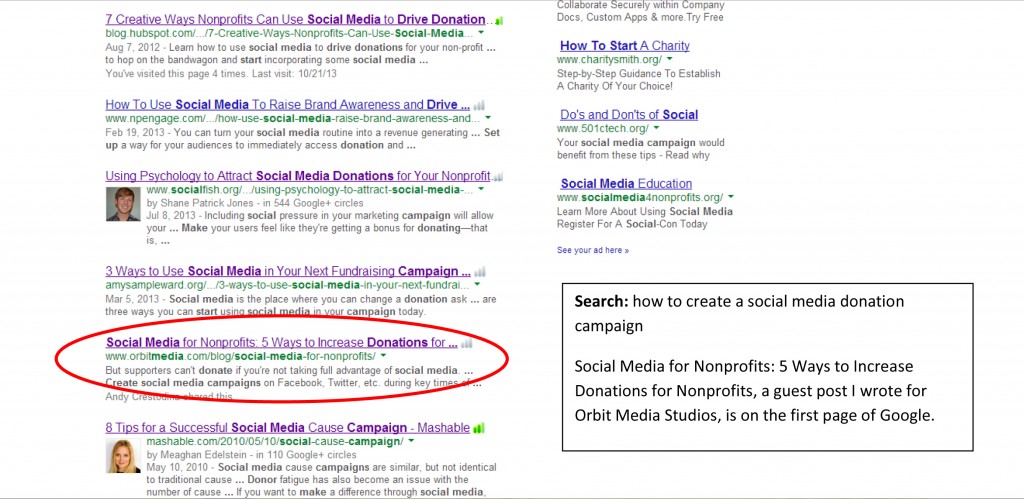 Service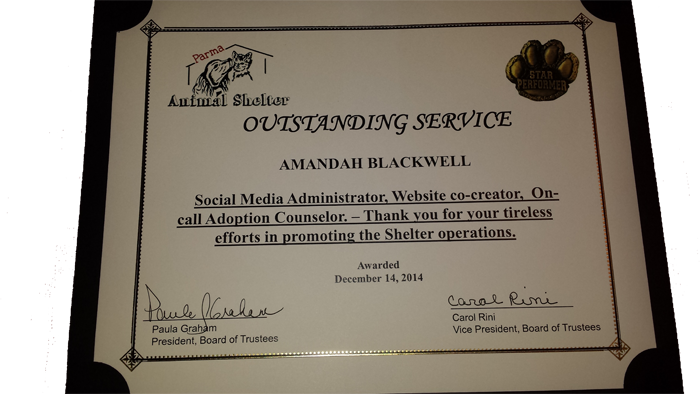 I was awarded an Outstanding Service Award on December 14, 2014 at the Parma Animal Shelter luncheon for being the shelter's Social Media Administrator/Coordinator and on call cat Adoption Counselor. I'm also the shelter's Email Marketing Specialist.