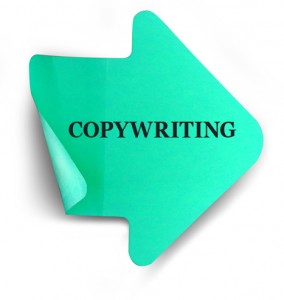 Copywriting for your business can be a daunting task. However, if it's done right your business will skyrocket.
Let me ask you this: Have you heard of David Ogilvy?
He was a genius advertising executive who's widely known as "The Father of Advertising." He's often quoted as saying, "If it doesn't sell, it isn't creative."  So true. One long form sales page can mean the difference between thousands and millions of dollars.
Whether you're a seasoned business owner or a newbie, copywriting is important for building your business online and offline. Here are 52 resources to help you spice up your copywriting and attract the clients and customers you want.
Long Form Sales Page
1. The Key to Effective Long Copy
Whether or not you like to write long copy is irrelevant. Why? Because you can always hire a freelance writer to write copy for you. Long form copy is effective for selling products and services.
2. 3 Long-Form Copywriting Tricks You Should Steal
You don't want to plagiarize copy; however, you can borrow techniques from other businesses and tweak them for your own business.
3. Why Long Copy Will Never Die
The fact is long copy is still effective and does convert. This is why it's still used today. Customers seem to trust longer forms of copy because in their mind there's value in it. It's a matter of psychology and perception.
4. 6 Genres of Long-Form Sales Pages
This is an excerpt from Copyhackers BOOK 5: Writing Long-Form Sales Pages. The concept is that long form sales pages fall into different genres or categories. Just like there are different literary and film genres, long form sales pages fall into different categories such as the personal letter, the open letter, and other.
5. 12-Step Foolproof Sales Letter Template
This 12-step provides a sobering look at how to write a long form sales page. Writing long form sales pages is art and science. The layout and design have to be attractive; however, you must use the correct words to get your message across if you want your clients and customers to take action.
Copywriting for Landing Pages
6. Nine Landing Page Tutorials That Will Make You Smarter

The goal of your landing page is to get it to covert. If your landing page isn't converting, don't worry. Copyblogger's landing page tutorials are will take the sting out of creating a rockin' landing page. Believe it or not, writing a landing page that converts doesn't have to be painful.
7. The 7-Point Checklist for Powerful Landing Page Copy
The point of your landing page is to get visitors to take action. Copy needs to be action and language oriented. Spell things out for visitors. Don't make them guess at what you want them to do.
8. Conversion Heroes Part 1: Copywriting for Landing Pages – An Interview with Roberta Rosenberg
Writing a headline that stands out is a MUST! If the headline doesn't intrigue or interest your customers, they'll click off of your landing page and onto our competitors.
9. How Much Copy Should You Use On Your Landing Page?
Quality writing trumps the quantity of writing on a landing page. If your landing page is filled with the wrong words, it won't convert. Don't fill up your landing page with a bunch of fluff — provide substance.
10. 5 Ways to Improve your SEO Landing Pages
SEO is still very much alive. Choose your keywords wisely and incorporate them into your landing page.
Direct Mail Copywriting
11. How to Write Effective Direct Mail Sales Letters
Direct mail is still an effective marketing tool. Why? Because most business owners forget about using it, and when a client receives a piece of direct mail it will stand out. They're so focused on marketing online, they forget that 'old school' marketing like direct is now unexpected, which is why it's effective. If you create an exciting piece of direct mail that gets into the hands of decision makers, you can add clients and customers to your business quickly.
12. 5 Tips on E-mail, Postcard and Envelope Copywriting

Direct mail copywriting includes postcard, email and envelope copywriting. If you don't want your clients or customer tossing out your direct mail, your copywriting has to make an impact from the start.
13. Bob Bly: Direct Mail Copywriting Tips for Small Business

In this podcast mega copywriter Bob Bly shares his tips for writing effective copy and reveals the four biggest secrets from getting response from direct mail.
14. 6 Copywriting Tips For Direct Response That Sells
Again, Bob Bly shares his winning copywriting tips for direct response that sells.
15. 10 Tips on Writing from David Ogilvy
David Ogilvy, "The Father of Advertising," was the original Mad Man. His lessons such as using short words, short sentences, and short paragraphs are still used today.
Short Form Sales Page
16. How To Write Seductive Sales Copy Like Apple
Paying attention to sales copy from Apple can help you generate buzz and profits for your business.
17. The #1 Secret to Writing Great Copy Is . . .
Studying copywriting that works is the key to creating an effective short form sales page.
Headlines
18. Headline Hacks
Download Jon Morrow's free Headline Hacks report and learn the secret to writing great headlines that freelance writers and copywriters use.
19. How to Write Magnetic Headlines
Writing exciting headlines is just as much of an art as it is a science.
20. These Five Astonishing Headline Writing Secrets Will Make You Cry, Or At Least Click
One secret is to write a headline that over promises and over delivers. Another is to tell your clients and customers what to feel. This may seem counter-intuitive, but readers prefer to be told what they'll feel when they click on a headline and read your blog post or article.
21. 5 Easy Tricks to Help You Write Catchy Headlines
Your clients and customers are distracted by noise such as email, social media, cell phones, co-workers, etc. Amazing content writing  and a great website doesn't cut it anymore. It's your headlines that need to get past all the noise. Once your headlines do that, your blog/website will attract clients, customers, and readers.
22. 7 Ways to Write Super Catchy Headlines
Headlines make or break your content writing. Savvy headlines draw readers to your blog or website. Bad headlines do not resonate with readers and they go elsewhere for content.
Call-To-Actions
23. How to Write Call-to-Action Copy That Gets Visitors Clicking
Use strong subjects and verbs. Consider keeping your copy to the left because people read from left to right.
24. [How To] Write a Call-to-Action that Converts – With Case Studies
Sure, the design (color, size, image, and shape) of your call-to-action is important, but the copy you write is just as important. You or your graphic designer could design the most amazing call-to-action but if the words don't resonate with your audience, the design won't matter.
25. 13 Sloppy Mistakes You're Making With Your Calls-to-Action
If you're making mistakes with your calls-to-action, they won't convert. One common mistake is to under-deliver and oversell. Let's face it; people are tired of being sold too. Your clients and customers are savvier than you think. Just because you think your product or service is the greatest ever, doesn't mean your audience will.
26. 6 Tips for Writing a Facebook Post with the Perfect Call to Action
Posting calls-to-action on social media websites such as Facebook may seem like a daunting task, but it won't be once you understand how to write a Facebook post with a rockin' call-to-action. Here's a tip: ask a question.
27. Designing the Perfect Call to Action

This infographic breaks down the perfect call-to-action. A call-to-action must be one that your clients and customers cannot refuse. You'll need to test the format in an A/B split test and make sure you use the right words (language).
If you know a business owner or entrepreneur who needs help with copywriting, please email them this post, or share it on social media sites such as Facebook, Twitter, LinkedIn, Google+, etc. You might help them go from flat copywriting to extraordinary copywriting that converts.