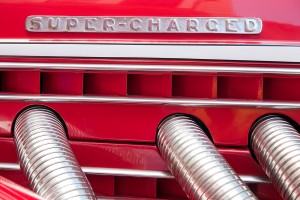 Do you need to revamp your blog so it's supercharged?
There's no time like the present to overhaul the blog content writing for your small business.
Tip: Assess your blog every three to six months to make sure it's on track with comments, conversions and shares.
To help you make sure your content is supercharged (explode web traffic), I've scoured the internet for posts that will help you (and me) take your blog to the next level.
10 Content Writing Posts that Will Supercharge Your Blog in the Next 5 Minutes
1. How to Write Interesting Content for a "Boring" Topic. In this post from Copyblogger, you'll learn that even the most boring topics can be turned into content that packs a punch and keeps readers coming back for more.
2. 317 Power Words That'll Instantly Make You a Better Writer. In this post from Jon Morrow, he shares Power Words that can transform your content writing and blog. Remember, you must hook readers and hold their attention.
3. How to Write Great Blog Content. In this post from ProBlogger, you'll find many links to posts from How to Craft a Blog Post to Making Your Writing Scannable. The post is filled with information that shows you how great blog content is possible.
4. How To Write Great Content That Deserves To Rank: In 4 Simple Steps. In this post from Moz, you'll find out why it's so important to choose the right niche and/or topic. Many small business owners and entrepreneurs struggle to come up with topics. For example, if you're a vegan certified personal trainer, you could write and share vegan recipes. You can also write posts that show readers how to do a workout; you can also create a video series.
5. Learn to Write Content like a Pro. In this fun infographic from QuickSprout, you'll see what it takes to write content like a pro. It takes a lot of work!
6. How to Write Content for Your Company People Actually Want to Read. In this post from Fast Company, the write breaks down the essentials of writing content that readers want to read. Some of the information, like write compelling headlines, is a good reminder that readers will click on eye-catching headlines.
7. How to Write Scannable Content for Your Blog. In this post from Jeff Goins, he mentions the importance of using bullet points, subheads, numbered lists and much more.
8. Nail Your Content Writing and Inspire Readers to Respond. In this Slideshare presentation from Barry Feldman, you'll see exactly how to plan and prepare your content, zero in on a goal, how to deliver value and much more.
9. 12 Tips for Writing Better Content. In this post from Small Business Trends, you'll learn valuable tips such as how to think like your reader, use short sentences, find your hook and use your voice.
10. How Google is Forcing Your Content to Get Better. In this post Jay Baer, he explains how Google is forcing everyone to write better content. Since Hummingbird was implemented in 2013, content writers have had to step up their game. With so much content being posted on the content, yours must stand out and grab readers' attention.
Writing content takes time, preparation and research. This is why using an editorial calendar is important. You plan and schedule each month; you don't stress about writing content. Of course, you can always hire a content writer if you're not a strong writer or don't feel like writing.
If you want to write three posts per week or month, it's best to start thinking about topics six months in advance. Remember, you want to take advantage of key dates such as holidays, e.g., Thanksgiving and Christmas.
You can revamp your blog in the next 5 minutes. And if you get stuck, refer back to this post.
Over to you. Do you have a favorite article or blog post about content writing? Let me know in the comments below.
Bonus
10 Ways to Increase Your Business Blog Traffic by 227 Percent. Who doesn't want to increase business blog traffic by 227 percent? Your content should add value to readers. And you can utilize mind mapping, which can supercharge your blog.
If you enjoyed this post, click here for free email updates!