Many small businesses now have a website. However, some do not understand landing pages. When customers find your website, chances are they'll arrive at your landing page. The key is to make sure that your landing page draws customers and potential customers.
Landing pages draw customers and potential customers to your website so they can TAKE ACTION and do it quickly. You want your landing page to be pleasing and easy to navigate. Remember that old saying that "less is more." Also, make sure it loads fast. Some people will CLICK OFF if the page doesn't load straight away.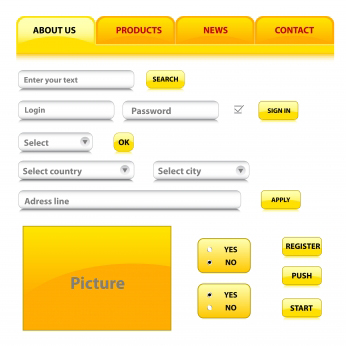 If you're trying to encourage IMPULSE BUYING use strong, bright colors like red, yellow, and orange. If you want to imply trustworthiness of a product or service, use more soothing colors like light or pastel blue, green, and white. Look at websites that appeal to you or are in the same business. Review the colors and flow of the website and landing page.
Tips and Tricks
Create a clean and professional landing page.
Use colors that will draw customers — bold or pastel depending on what you want visitor to do.
Do not include pop-ups and Java Script.
Hook the reader with great copy. Include awards or special mention such as 5-Star Rating or include No Spyware logos to reassure users that nothing else will be downloaded.
Keep a landing page short and simple.
The best landing pages are formatted so that the DESIRED ACTION (download, buy, lead form, etc…) are usually at the top or on the right hand side of the page.
Don't include pop-ups or Java Script prompts. The best landing pages have a clean and professional look and feel to it. This will create professionalism and be a direct representation of the product or service provided by your company.
To optimize landing pages, use keywords and keyword phrases. Research your keywords carefully and use the ones that are best for your website. You may have to test keywords to find the best ones that work for your small business.
If your not satisfied with your web traffic to your small business website, your landing page may need a makeover. Consult a freelance writer and find websites that you'd like to "mirror." If you want to use a theme, make sure it's clean and simple. It's best if a landing page is clear and concise so visitors know what it is that you'd like them to do, i.e., buy something, download an eBook, or sign up for a newsletter. The cleaner your landing page, the better. Good luck!
Savvy Writer Rebecca
How does your landing page look?