Small business owners take advantage of sending out a monthly newsletter. However, don't BOMBARD customers with information. The fastest way to lose a customer base is to send a ton of information to their inbox at once!
Take advantage of sending out a newsletter. You can send one out on a monthly or quarterly basis. This is a great way to keep your customers informed and to gain and retain new customers.
Newsletters Tips & Tricks
Include links to your website and social media sites at the bottom of your newsletter.
Incorporate photos into your newsletter.
Include your contact information at the bottom of your newsletter, i.e., address, contact person, phone number, and email address.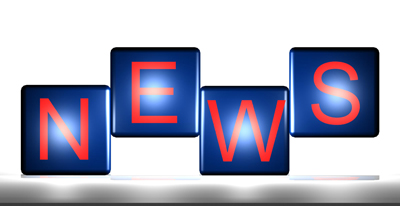 Make sure to "test" your newsletter before you send it out to customers. Some newsletters will not format correctly when you send them via email. The alternative is just to send a link along with a paragraph or two explaining what can be found within the newsletter (don't give too much away). This way when customers click on the link, the newsletter will be correctly formatted.
If you're a small business owner, a newsletter can generate traffic to your website. You can include links to various pages on your website, special offers, videos, and much more!
It's really easy to create a news letter. You could use a service such as Aweber to send out your newsletter. Aweber was founded in 1998. Their email marketing software was made especially to "help small businesses automate email follow up and email newsletter delivery."
Remember that it's important to have a combination of sales, promotion, marketing, and public relations to BOOST your small business. For example, if you own a restaurant a newsletter can help you fill your tables and keep them filled. This means you need to make sure your current customers return to your restaurant. You also want to entice new customers to dine at your restaurant. By sending out newsletter you can fill your tables. Entice customers to dine at your restaurant by offering quality food, great service, and value for their money!
Small business owners create and send out a newsletter today and tomorrow watch as your business soars to new heights. It's a cinch to create a newsletter. If you need assistance, hire a freelance writer. If you find one that does graphic design as well, that's a bonus!
~ Savvy Writer Rebecca ~
What information do you include in your newsletter?