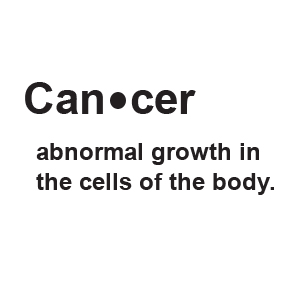 When you hear the word cancer, you probably want to cringe.
Just writing the word cancer makes me want to delete it. I'm not a fan of hearing or reading the word, but we need to face it.
What is cancer? According to the U.S. National Library of Medicine, "Cancer is the uncontrolled growth of abnormal cells in the body. Cancerous cells are also called malignant cells."
My dad died in May 2004 from cancer. In 2001 he was electrocuted at work which awakened the asbestos that sat in his lungs from a long slumber. Eventually, the asbestos turned into cancer. My dad went from weighing a normal weight of about 160 – 170 lbs. to 75 lbs. when he passed away. He was literally skin and bone.
Just as people can become infected with cancer so can businesses.
Why?
"According to Charlie Sheen, "We have cancer of communication. No one listens anymore." Charlie made this statement when he appeared on Dr. Oz's talk show on January 16, 2013.
Whatever you may think of Charlie Sheen, he's right. If you don't listen to your employees, they'll quit and you'll be known as a company with a huge turnover rate. If you don't listen to your customers, they'll buy from your competitors. If you don't pay attention to the trends within your industry, you'll lose customer and could be bought by another company. If you don't utilize the right copy in your marketing kit or on your website, you won't reach customers. [Read more…]