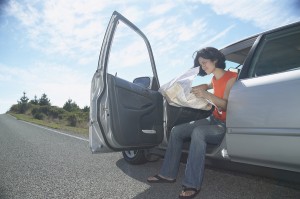 I took a road trip to Wisconsin on August 22, 2013. My last road trip was three years ago when I drove back from Chandler, Ariz. to Parma, Ohio.
Rush hour traffic in Chicago (that's another blog post) was unbelievable. It was bumper-to-bumper without an end in sight. I couldn't believe it.
Anyway…
As I was driving back from Wisconsin and hit Chicago's rush hour traffic, again, I thought about my road trip and content marketing.
For example, when you're on the road, you have to pay attention to the drivers around you while you focus on your own lane. If you lose focus for one moment, you may hit another driver.
You have to strike a balance between keeping an eye on others and focusing on what you are doing.
Below are seven lessons from my road trip and what they can teach you about content marketing today. [Read more...]