Many small business owners are utilizing Facebook to drive web traffic to their websites. Some see a huge increase in traffic; some only see a trickle of traffic. Maybe it's time to be a little creative in order to draw people to your site. Instead of doing the "same old" thing such as post the link to your new blog or service, entice customers with a contest. It's a win-win situation!
Small business owners will benefit from thinking outside the normal realms of social media, marketing, and advertising. Having a contest is a great way to drive traffic to your website and gain new customers. It's outside the normal realms of how small businesses use Facebook. Who doesn't love a contest?
I must admit that this idea was brought up from someone in one of my networking groups. We met for lunch and she was telling me how she uses Facebook mostly to keep in touch with family and friends. She and her husband have not been doing much in terms of driving web traffic.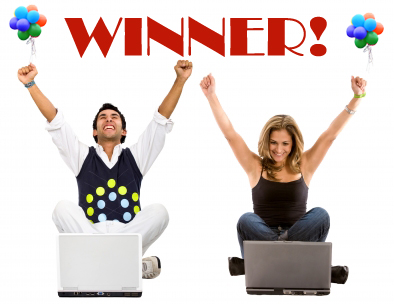 Many small business owners may not know what to do for a contest. Let's say your small business is wedding vendors, here are some ideas for a contest.
Name that tune! Have an instrumental song and have people guess what it is;
Post a picture of a flower and have people guess what kind of flower it is. You can really make it interesting by asking for its scientific name and give a bonus in addition to the original winnings;
Have people plan a bachelor or bachelorette party and choose the most creative one;
Post a picture of a designer wedding dress and have people guess the designer;
Give people a "wedding theme" and have them come up with ideas for favors.
Having a contest is such as great advertising and marketing tool. You could give away gift cards, money, free services, or anything else. People love to win stuff! Your small business is sure to gain web traffic after visitors read that you're holding a contest.
Small business owners must think broader and wider. Having a monthly newsletter is great, but spicing up your marketing endeavors can do wonders for your business. You'd be surprised how many NEW customers you can gain by giving away something. Remember, people like to receive free stuff!
If you're small business could use a boost in web traffic, consider holding a contest and announcing it on your Facebook page. Make it intriguing — don't give away all of the details. Build it up so people will want to know more about the contest.
There's no reason that you can't be creative when you use Facebook. Many small business owners struggle with driving traffic to their website. Hold a contest and you'll hit the jackpot in more ways than one!
Savvy Writer Rebecca
What type of contest can you promote on Facebook to gain web traffic?