Many small business owners have websites that are sitting on the internet collecting cyber space dust. You can have a spectacular looking website, but you need words to bring it to life. You can turn words into wealth and traffic. You just don't know it yet!
Turning words into traffic and wealth requires unique content that will leave your readers and visitors wanting more. What does your small business offer that your competitor does not? What benefits do visitors receive from visiting your website? Knowing the answers to these questions will help you find the direction for your business and website. Another tip to turn words into traffic is to know your target market. Who are they? What are they searching for?
Hire a freelance writer
Hiring a freelance writer to turn words into traffic for your website is a step in the right direction. A freelance writer who is familiar with SEO can help you to optimize your website through keywords and keyword phrases which can turn words into traffic. If you're not familiar with SEO concepts such as keywords, you'd benefit from consulting with a freelance writer.
Perhaps writing is not your strength and you're unsure how to turn words into traffic for your website. A freelance writer can alleviate the pressure to come up with blogs or articles each day. All you have to do is come up with the topics you'd like a freelance writer to write about and the rest they "say" is history. You and your writer can always "brainstorm" together if you need help deciding what blog copywriting you'd like on your website. This will ensure that the writer will turn words into traffic and wealth for you and your associates.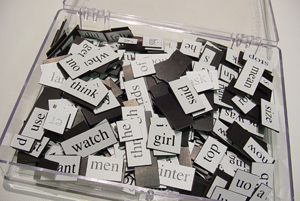 Words that will make you wealthy
Choosing your words carefully carries a lot of weight on the internet. Websites are more than just "flashy" designs with cool graphics and other multi-media functions. To turn words into traffic you need to know your target market. If you have a "gag gift business" the tone of your website will be light and humorous not dark and serious. You'd want blog copywriting that are funny, full of sarcasm, and make people laugh out loud. The copywriting will entice visitors to purchase your products which will contribute to the wealth you gain from your online business.
Online business
Small business owners who want to take their website to the next level will take a look at the words on their websites. To turn words into traffic means you may have to start over and revamp the copywriting. It may seem daunting at first but you can work with a freelance writer to help you revise your website. It will take the anxiety away so you can focus on growing your business.
Operating your business online can be very lucrative (wealthy) if you know how to turn words into traffic. Captivate your target market with copywriting that makes them bookmark your website and "Tweet" about it. Remember, word-of-mouth advertising still works. Hire a freelance writer if you're not sure how to write content for the web. The "muse" (freelance writer) that you find could spin words into gold right before your very eyes!
Rebecca
How well is your website turning words into traffic and wealth?