This guest post about social media and reputation management for doctors on Savvy-Writer.com is from Alaina Chiappone, Publicist — Otter PR.
According to a recent National Institutes of Health (NIH) survey of 366 healthcare workers, 85% indicated that they currently use social media. On average, they reported spending one hour a day posting, scrolling, and commenting.
One reason may be that over 40% of healthcare consumers now utilize social media for their healthcare information needs. Those in the 18–24 age group are leading the way; the NIH says that 9 in 10 young adults both seek out and trust healthcare information presented on social media platforms like Facebook, Instagram, Twitter, YouTube, and TikTok.
There are compelling reasons to believe that these young early adopters will be followed by their elders soon, if they haven't been already.
The cost of healthcare has been rising faster than both inflation and wages for years, causing people to seek out alternative sources of advice as well as treatment. That's a big reason why celebrity doctors and nurses, once born on cable television, are now a force on social media these days. Add in an aging population, a mental health crisis that percolated during Covid, declining life spans, as well as a growing interest in wellness, and the growing appetite for free medical advice on social media seems inevitable.
Unlike other "thought leaders" and influencers, however, doctors and other medical professionals have a strict code of ethics to follow. They also face a number of reputational pitfalls to deal with by going social. For those seeking to grow their following and reputation online, here are several factors to keep in mind:
Presence or promotion?
A few decades ago, it was unheard of for healthcare providers to advertise their services anywhere. Hospitals and doctors considered themselves part of one big team whose goal was not only healing, but gaining the respect and trust of the entire population. Doctors spoke through a single voice: the American Medical Association, and its journal, JAMA.
This is no longer the case. Healthcare has morphed into the biggest industry in the United States, and it's also an intensely competitive one. In 2022 alone, the healthcare advertising market exceeded $21 billion; that number is forecast to climb to over $28 billion over the next five years.
No one knows how much of this money will go towards Google, Facebook, or the many marketing agencies that now specialize in building (and maintaining) a social media presence, but the benefits of being socially prominent are clear.
Unlike those TV spots for pharmaceuticals, for example, you can target social ads to specific demographics experiencing certain shared medical issues. And just like the doctor-patient relationship, social media is interactive. However, the healthcare industry — particularly doctors — face some major limitations online, especially in terms of confidentiality and regulation.
Dispensing advice without nasty side effects
Patients used to speak of a doctor's bedside manner, something that seems outdated in the era of telehealth and Apple Watches, but a doctor's job is inherently social. They are natural thought leaders, having attended schools for years in order to practice their profession, and being required to continue their education for as long as they practice. Many become trusted family advisers from one generation to the next, as well as pillars of their communities, but the unique doctor-patient relationship has its limits.
For example, doctors can't discuss a patient's treatment or medical history, at least if there is any chance that the patient's identity might become public. Confidentiality is so fundamental to the profession, it's enshrined as "holy secrets" that shall never be compromised in the Hippocratic Oath.
This explains why Instagram's most popular physician, Dr. Mike Varshavski — who boasts a following 4.4 million strong — posts a lot of photos with his dog and celebrities, rather than with his patients. Indeed, followers are more likely to see "Dr. Mike" in gym clothes than scrubs, and most don't seem to mind at all. Dr. Mark Hyman, who has grown his social media "practice" to 2.2 million followers, dispenses wellness advice, but nothing that crosses the line into medicine.
These MD's accounts are essentially advertisements for their personal brand, their practices, and ancillary products like books, though they can (and do) dispense tips for overall health and wellbeing.
Balance professional and personal boundaries
The simple truth is that any healthcare professional on social media is performing a balancing act between presenting themselves as an authority or as a celebrity. Even with a perfect balance, the flood of comments and direct messages that a successful post inspires may take a professional by surprise.
Controversy is the lifeblood of social media. Before posting, doctors must consider the possible negative reaction from trolls, competitors, and former patients alike — any of whom could end up damaging their practice's reputation or even result in litigation. Prior to going social, doctors should consider whether or not they will have time to filter out misleading and/or harmful information commented or replied to their account by others, or whether they need to hire media professionals to do so for them.
Damage control
The worst-case scenario is that posting on social media will produce an adverse effect: the loss of reputation. An enduring cautionary tale is that of Dr. Jeffrey VanWingen, who posted grocery cleaning tips on YouTube during the early days of Covid. VanWingen's intentions were clearly good, but he had no idea that his homemade D-I-Y video would quickly go viral. So far, it has been viewed more than 25 million times.
VanWingen's helpful hints led to a social media firestorm, particularly over his advice to wash fruits and vegetables with soap. This may sound innocent enough, but VanWingen appended the description of his post nonetheless, to avoid harming his family practice from all of the negative feedback.
In the end, VanWingen learned an important lesson. When experts put themselves out there, they will attract strong opinions from people who consider themselves such.
Mark Twain famously quipped that "a lie can travel halfway around the world before the truth puts on its shoes." Remember that anything posted on social media can go global in no time, irreparably damaging reputations just as quickly.
For doctors, the best medicine may be hiring an experienced media firm to manage their social persona. That is, if they want to receive the many benefits without any unwanted side effects.
About Alaina Chiappone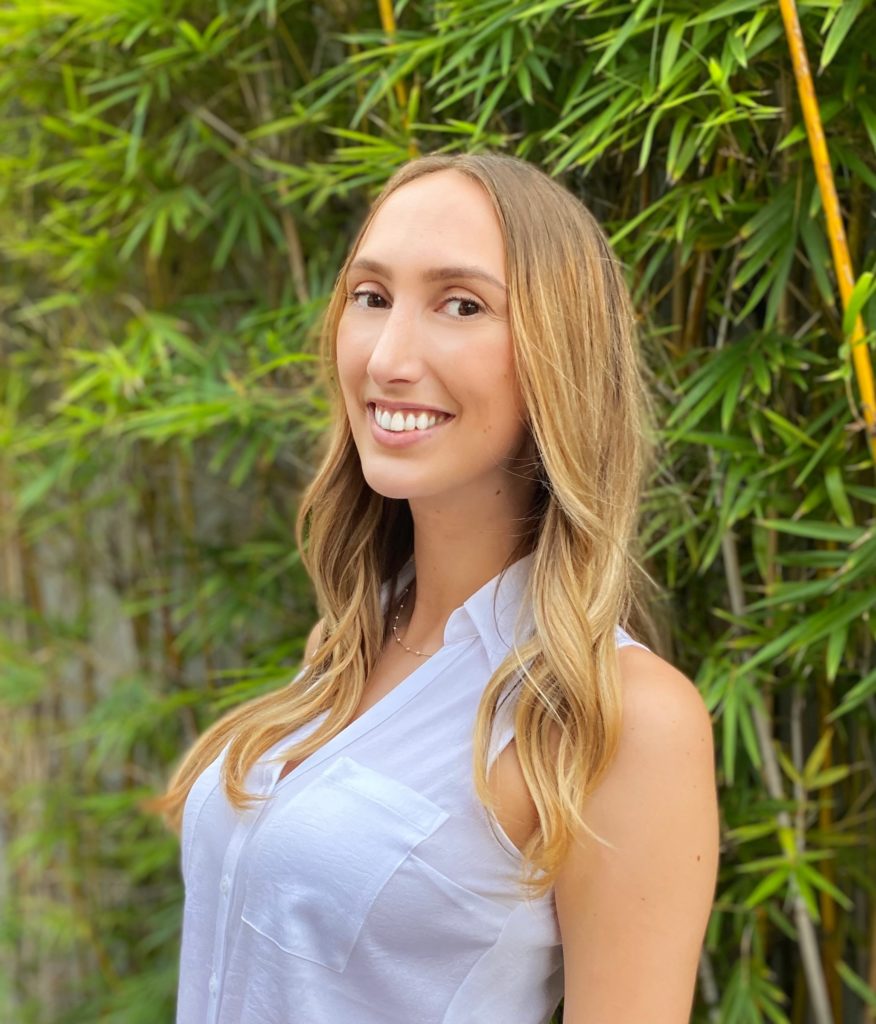 Alaina Chiappone is a publicist at Otter PR in St. Petersburg, FL. She has a Bachelor's degree in public relations from the University of Florida. Previously, Chiappone worked in corporate communications, public affairs, and digital marketing. Her clients have included fashion, wellness, music, hospitality, fintech, and healthcare industries. In her spare time, Chiappone enjoys going to the beach, hosting friends, and is a former roller figure skating national champion.