This blog post about running social media campaigns for franchises on featured on Savvy-Writer.com is from Joarra Solis, Vice President of Social Media Marketing at Cyberbacker.
Franchisors can support franchises with social media in many ways, from supplying content, branding, scheduling, and formatting, to providing cybersecurity and tracking metrics. But the rewards go both ways. In return, franchises can boost awareness of and engagement with the overall brand.
Both parties rely on savvy marketers, content creators, and writers to fulfill their obligations to the other. Toward that end, here's how to run effective social media campaigns for franchises.
Top ways franchisors can support franchisees on social media
The four most useful and beneficial social-media tools that franchisors should develop for their franchisees to use are: a brand book, answers to Frequently Asked Questions (FAQs), lessons on social-media-marketing best practices, and a pipeline of high-quality content.
First, provide a brand book to franchisees to ensure alignment and consistency with the parent company's key messages. According to DesignRush, "A brand book, or a brand style guide, is a document that sets specific guidelines for perpetuating brand identity in all external and internal communications. They most commonly focus on: The use of logo[s], the use of color, image and photo manipulation, [and] tone of voice."
Branding is critical on social media, so published materials for digital usage must reflect the brand across all platforms. Parent companies are ideally situated to supply this guidance since they are the ones with existing connections to every franchise.
Second, provide answers to FAQs about the company's services or products. By providing these answers to franchisees, franchisors can prepare them to answer questions being asked online. Engaging with users and managing the community is very important in social media, since these interactions help businesses forge positive relationships with both existing and prospective customers.
How should you put an FAQ page together? If social-media users repeatedly ask the same questions on your account, then responses to these should be provided on your company's FAQ page. This helps decrease the number of inquiries you receive as well as the amount of time spent replying to them. The FAQ pages on your competitors' websites will also give you a good idea of what questions you should answer. Keep your answers simple, clear, and concise.
Third, train staff at franchisees in best practices for social media. Creating content, scheduling posts, running campaigns, and managing the community can be tricky for new franchisees. A learning curve is to be expected, so marketing experts at the parent company should provide ample educational materials to help franchisees succeed. Content creators who have a background in both marketing and education are particularly well positioned to help companies develop these curricula.
Finally, franchisors should provide a reliable pipeline of high-quality content. These materials can be social cards, gifs, videos, memes, and other posts. If you develop good content that  franchisees can easily post, then they will disseminate it on their accounts, thereby boosting its visibility.
It's also a good idea for parent companies to allow franchises to localize this content depending on their particular market. That way, they can account for the proclivities of their area and ensure their specific audience will receive the posts well. In addition, people don't usually like posts that seem too slick or produced. "Canned" content can even lead to decreased rankings on Google searches. Taking a more local approach helps mitigate against this possible pitfall.
The difference between supporting franchisors and franchisees
Supporting franchisees on social media is different from supporting a parent company's social media. Creators should keep these differences in mind while developing content for posting and other materials.
When supporting franchisors, it makes sense to take a top-down approach, building content, campaigns, and branding guidelines from the top and implementing them down the line to the franchises.
When supporting the franchisees, keep in mind that the strategy that worked for the parent company may not always work for a specific franchise. Each franchise has a different market and audience to serve. Studying the exact market and developing a customized strategy for a particular franchise requires a lot of time and effort. Neglecting to do this, however, can cause big problems. For instance, targeting the wrong people with advertisements can cost a business thousands of dollars.
Striking the right balance
Problems can emerge if the parent company attempts to control franchisees' social media accounts entirely. All franchisees have their own unique market and niche. Creating campaigns and content to target those will require different approaches and strategies to convert leads online. Content and campaigns that worked for the parent company may bomb for franchisees in certain areas.
Different problems can emerge if the parent company leaves social media entirely in the hands of franchisees. Particularly, misinformation about the products or services being offered could be spread inadvertently. In addition, content could proliferate that is not in keeping with the main brand identity. For instance, if the parent company neglects to provide a brand book and answers to FAQs, then chances increase that franchisees could give out inaccurate information to potential customers over time.
To solve these problems, franchisors need to strike the right balance with their franchisees. While the exact percent of control parent companies should retain would depend from business to business per their social media goals and objectives, in general, 50-50 constitutes a good balance.
Accordingly, the overall brand should set standard guidelines about content and branding that the franchisees should follow. Franchisors should also support and provide anything necessary for the franchisees to succeed. Ease and practicality should remain foremost in mind when developing these resources. At the end of the day, marketers at parent companies need to make sure the franchisees can actually utilize what has been provided for them.
On the other hand, franchisees should be responsible for vetting content with an eye to their particular market and tweaking it to resonate with those viewers. Toward this end, parent companies should give each franchisee flexibility and empower them to customize their socials as they see fit. By deploying localized campaigns, franchises can disseminate content across platforms in its most effective form.
Collaborate for mutual benefit
At the end of the day, both franchisors and franchisees are responsible for supporting each other in accomplishing their goals. Toward this end, they should demonstrate teamwork and collaborate on social media campaigns. By following these tips, both sides of these relationships can develop and deploy social media with mutually beneficial effects.
About Joarra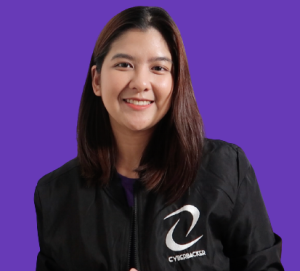 Joarra Solis is the Vice President of Social Media Marketing at Cyberbacker, the leading provider of administrative services from anyone in the world to anywhere in the world. Solis has a demonstrated history of running successful social media and marketing campaigns with specialized knowledge in engagement. She currently assists more than 40 franchises with social media campaigns.