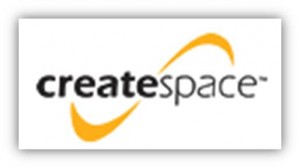 I wrote a children's book and am seeking a literary agent. I'm also 90% finished with a non-fiction book for teens. A client told me about CreateSpace, and I'm impressed with this self-publishing platform that is owned by Amazon.com. They have many packages and options. It may be worthwhile to self-publish your book before you embark on the journey to find a literary agent and publisher.
Create space offers a variety of self-publishing packages that range from $758 to $4,999. The Total Design Freedom Standard includes a unique book cover, custom interior, and ISBN assignment. This package costs $758. The Total Design Freedom Marketing Pro includes comprehensive copyediting (1 Round), basic copyediting, signature book cover, custom book interior, video book trailer, LCCN assignment (eligibility for sales to libraries), promotional text creation, and ISBN assignment. This package costs $4,999.
Instead of purchasing a self-publishing package you can purchase services individually. However, it may be more cost effective to purchase a package if you're new to self-publishing. You'll save time and headaches trying to find an illustrator and someone to format your book.
Benefits of CreateSpace
Community. Connect with other writers and network through CreateSpace's community.
Member Showcase. CreateSpace showcases the work of members and they put members in the 'spotlight' which can help boost their sales.
Share Your Success. CreateSpace allows members to share their success stories with others. Your inspiring words will encourage others to write their book and publish it themselves.
Consultation. Before you get started, you can speak to a representative from CreateSpace who'll help you select the right package or services for you. They're professional and really want to help you.
Royalties. If you upgrade to the Pro Plan you can earn higher royalties and reduce the cost of ordering your own copies. The onetime fee is only $39 per book title. This nominal cost is well worth it to earn higher royalties. If you're an aggressive marketer, you can make your $39 back in no time!
Many writers are choosing to self-publish their books instead of seeking literary agents and book publishers. Most believe publishers don't have the money to take on new authors. I disagree with this. If you're book catches 'the eye' of the right agent or publisher (happened to Stephanie Meyer), you could be signed. If money is tight, publishers will start to scrutinize all authors more carefully. Authors that aren't successful could find themselves on the chopping the block. If book publishers aren't making a significant profit there isn't any reason to continue publishing authors no matter how successful they've been in the past. Publishing has become a numbers game that's being taken more seriously which is why self-publishing is becoming more appealing. Authors can get their work published and have more control over the entire process.
If you're contemplating self-publishing your book, consider using CreateSpace. I've looked at some other self-publishing platforms such as Lulu and I prefer CreateSpace. Their website is user friendly and straightforward, and they offer more packages. It's up to you if you want to 'pick and choose' services but I recommend selecting a package. If you don't know anyone who can design the front and back cover, provide illustrations, and format the interior, it may be worth it to purchase a self-publishing package.
It makes sense to select CreateSpace since they're apart of Amazon.com. Do your research and compare self-publishing platforms but you may find that CreateSpace offers more than other companies. Take your time and select the right self-publisher for you. The more you know and understand how the self-publishing industry works the better. Good luck!
Rebecca
What self-publishing platform did you use? Share.