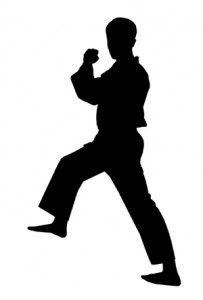 Freelance writers often write articles that are a bit controversial. Not everyone will agree with what you have to say or your opinions. This means some readers may get so irate reading one your articles that they'll call you a name that it feels like a personal attack. Many spiritual gurus would tell you, "…what you think of me is none of my business." Being called a name stings, but you'll get over it because controversy sells as does emotional and compelling pieces!
According to Wikitionary, a Personal Attack is…attack on an arguer that brings the individual's personal circumstances, trustworthiness, or character into question.
Readers are entitled to their opinions, but when they spew their venom on a website or fan page, it could deter others from speaking their mind. If you're a freelance writer who writes blog posts for a website, make sure the owners have a policy in place that states what is and is not acceptable as far as comments are concerned. Most administrators want to create a safe environment for readers to speak their mind.
Certain topics are "hot buttons" for people such as animal abuse, child abuse, any type of abuse towards another, addiction, and many other topics. Freelance writers tackling these issues will receive feedback. Some of which will be positive while the other half will be negative. Take it all in stride and move forward. Dwelling upon the negativity will only breed more negativity and no good will come of that.
Tips for handling personal attacks
Consider the source. Some people will not read the entire article. They'll stop at the part that upsets them and make a comment.
Respond in a very professional manner. Avoid being rude when you respond to readers. There's no reason for you to stoop to another person's level.
Pat yourself on the back! You wrote an emotional and compelling piece that stirred something within readers otherwise they wouldn't be so heated about it.
Freelance writers remember that you can't please everyone. Write your posts or articles as you normally would. Avoid toning down articles (unless you're asked to do so) because a few readers had their feathers ruffled, didn't understand what you were trying to say, or didn't agree with you. That's the point of being a writer — to engage readers and allow them to draw their own conclusions. Congratulations to you if your writing does just that.
Rebecca
Were you personally attacked because of your writing? How did you handle it? Share your stories.