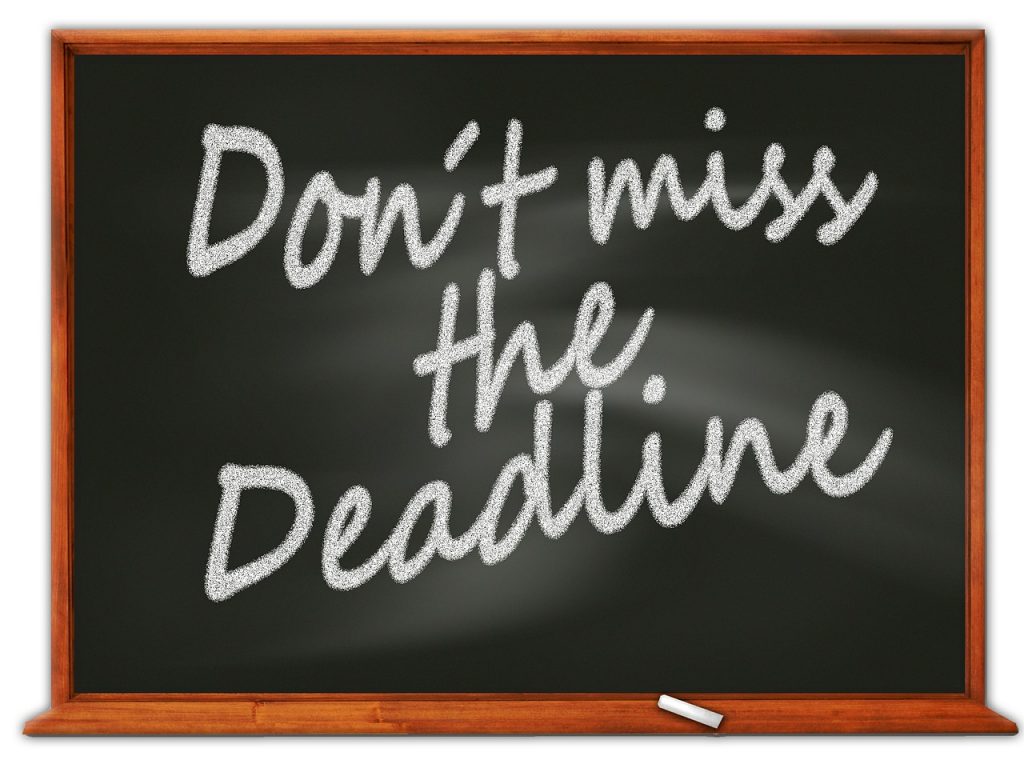 Do you meet your deadlines?
Or do you always have an excuse?
When it comes to deadlines, I'm either ahead of them or on target.
When it comes to excuses, I'm not a fan of them and do my best to avoid them like the flu.
Why?
Because everyone has shit going on in their lives – no matter how big or small, and I know that I'm not the only one.
But most people have an excuse for everything.
Get over it!
Deal with it!
But if you can't meet a deadline or realize you won't be able to do so, be honest about it.
For example, if you're supposed to answer interview questions for an article or blog post, and you know that you can't make the deadline, email or call the content writer, copywriter, or journalist who's supposed to interview you and say, "Hey! I can't make my deadline because (fill in the blank). Can we reschedule?"
See how easy that was to do.
Think about this for a moment. If your interview is supposed to be used for a guest blog post, you better contact the person who wanted to feature you on their website and say, "I won't be able to meet my deadline. May I have more time? How about we schedule for next month?"
Again, it's that simple.
Be an adult.
Stop wasting your time.
Stop wasting others time.
And quit expecting people to babysit you!
You're an adult and shouldn't need a babysitter.
But if you need one, hire an assistant who can take control of you and your calendar and email.
Make that person The Boss of You!
Give your assistant permission to keep you in line and kick your ass if you don't meet deadlines.
Here's an example.
If you have a meeting on Tuesday at 1:00 p.m., your assistant can remind you over and over again until it's drilled into your brain that you have a meeting on Tuesday at 1:00 p.m.
If you don't show up, that's on you.
And guess what will happen?
No one will want to work with you because they'll find out that you always miss your deadlines for one reason or another.
Quit your excuses today!
And stop missing your deadlines.
You're only making yourself look bad, flaky, unreliable, unstable, and untrustworthy (not good for business).
Okay.
That's enough of that.
If you want to work with a content writer who meets or is ahead of deadlines and doesn't like excuses, fill out my contact form. Let's see if we're a match.