This is a guest post by Ashley Verrill. CRM Market Analyst, Managing Editor for the Customer Service Investigator at Software Advice
Everyone knows content is a productive tool for enticing visitors to your website, but you can't just focus on the volume. These visitors need to actually stay and read the article (or you risk damaging your bounce rate), and they should be people that might feasibly buy from you one day.
You can accomplish both of these goals by creating (really) great articles that speak to your target buyers' biggest challenges. Unfortunately, this is much easier said than done.
The first step in this process is to create a buyer persona. This is a profile of your ideal customer that includes demographic information but more importantly, their goals, challenges and pain points when shopping for your product. This information is crucial to the content ideation process.
Everyone has a different method for coming up with story ideas that speak to your persona. Here's a few tips I've found useful for finding ideas that are both relevant and unique. After all, no one is going to click on your headline if they've read the same thing a hundred times. And it won't matter if someone does if they aren't the kind of person who would buy from you in the first place.
Tip # 1: Use Search Operators to Uncover Trending Topics
Let's say through your research process you've identified one buyer persona as being young, working mothers. Their biggest life concern is balancing work and family time, so they are willing to spend money on products or services that help them do this better.
In this scenario, you want to write articles that voice these fears and describe how you can help them achieve these goals. Have your goal be to provide prescriptive advice that the reader can use to solve problems in their own life. Your headline and subheads should all be action oriented (literally use a verb ideally at the front of the headline or subhead).
To start your research, use the Advanced Search Operator (ASO) "inurl:blog" in combination with keywords that describe your buyer persona. The more specific you are with your search, the more relevant articles you'll find. So be sure to use combinations of buyer fears,with "how-to," or "tips," "advice" and so on.
As you filter through articles, bookmark or flag those with the most relevancy to your audience. You can also use Klout to find influencers by topic area. Take a look at their blog, as well as articles they are talking about and sharing.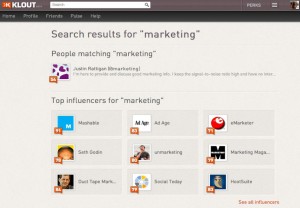 Next, you'll want to start recording reoccurring themes among these articles. I like to create a spreadsheet with big terms at the top of one column, then increasingly granular terms under each of those column headings. Pay particular attention to those with the most social shares and keep refining your search by adding combinations of your big term and granular terms.
Topsy was a great tool (acquired by Apple in 2013) for finding out which articles resonate most with your audience. It allowed you to plug the blog post's URL in a search bar and find every time that article was shared (you would have wanted to compare a few posts from the same blog). More than 200 shares on Forbes, for example, is really low when you consider other articles are tweeted thousands of times. But this might be a really high number for a smaller, niche blog that is much more relevant to your audience.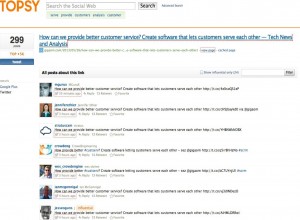 Note – Update to post on April 29, 2016: Topsy was acquired by Apple in 2013. You may want to check out Ninja Outreach. I don't know much about the company; I was contacted by a rep or possibly a blogger outreach person and was asked to include a link to them in my post. Since Ninja Outreach has been featured on trustworthy sites such as Moz, Entrepreneur on Fire, Yahoo! News, and others, I decided to link to them. Visit their website to learn more. P.S. I'm not getting anything in return for including Ninja Outreach, e.g., no affiliate monies or free access to the software.
Some CRM software products also allow you to instantly see the social influence of a particular person, if they are already in your contact management system. This means you can literally see which pieces of content your target customers are sharing.
Tip #2: Read Comments to Find Unique Angles
At the beginning of this article, I mentioned uniqueness as one of these most important factors in content success. Just because everyone is blogging about healthy snacks for kids, doesn't mean you need to come out with another "5 Tips for Healthy Kid Snacks" to add to the hundreds.
Instead you need to find increasingly granular ways to tackle the same subject. One way to do this is by reading through the comments on popular posts, particularly those with questions.
"I read your blog, but I'm still having [this problem]," for example. This could create the basis for your entire article idea. In fact, you can even make the question your headline. It will entice the reader into wanting to know the answer. Here's an example from a blog on our website about evaluating CRM software. The highlighted sections are awesome examples of fodder for a future post: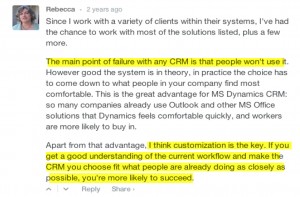 Tip #3: Interview Experts, Find Case Studies
You want to make sure that you aren't just regurgitating information that's already been well covered. The best way to really flesh out a topic is to talk to the experts. Take a journalistic approach to content (full disclosure, I was a traditional media journalist for six years previous to my current role).
If you've raised a question, go back to the thought leaders you identified in Klout during your topic research process and get their input. Unique quotes in a story provide real value to your article because the reader can't find those insights elsewhere. But push for more then "this is a great idea." Ask for examples and don't be afraid to say "I don't understand, can you explain that again?"
In addition to finding experts, you can also use case studies from real customers. It's always easier to understand a concept when you have a real-life example. Also, the reader has something to identify with and say, "this person is just like me."
Tip # 4: Make it Scannable
Finally, make your post easy on the eyes. Break up the content with images, subheads and bullet lists.
Google+ Hangouts also make it easy to produce a quick video. If you scheduled an interview for the topic, host it in a Hangout and post that in the blog post. This also creates another piece of content that can be shared separately. Taking screenshots (like I've used in this article) is another easy, relevant way to break up text.
What tips have you found most-effective for coming up with unique content ideas? Join the conversation with a comment here.
This is a guest post by Ashley Verrill. CRM Market Analyst, Managing Editor for the Customer Service Investigator at Software Advice