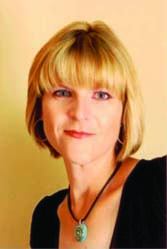 A great partnership is one between a web designer and freelance writer. A web designer could have clients that require help with their web content such as blogs. Many small business owners are not even aware of what a blog is. If a web designer "hooks up" with a freelance writer, it could be a match made in heaven.
Small business owners are very busy growing their business. Most of them don't have time to write each day let alone every other day. Instead of trying to write articles or blogs with little or no success, hire a freelance writer. Ask your web designer if he/she knows of a great freelance writer. They probably do.
A web designer may not have time to write for their clients. Referring a freelance writer to clients is a win-win situation. Clients receive compelling web content, and the web designer doesn't worry about being asked to write web content.
A freelance writer enjoys writing. Most small business owners don't enjoy writing. In fact, some think of it as a chore — something on the "to do" list. Don't do something that will make you miserable. Contact your web designer and ask them to refer a freelance writer to do the writing for you.
It's best to find a freelance writer who's skilled in blogging and understands SEO to drive traffic to websites. One that knows and understands social media (I do) is even better. You could ask for a consultation on how to set-up social media sites such as Twitter, Facebook, LinkedIn, and other social media sites.
Search engine marketing is just as important. Small business owners may consider utilizing Google AdWords, Yahoo! Search Marketing, or Microsoft adCenter. Chances are a writer will be able to provide you with a consultation on how SEM can help grow your small business.
The partnership of a web designer and freelance writer can be a fruitful one. They can refer business to each other and both can grow their small business. It's a bonus that each is skilled in technology. A web designer knows the importance of SEO and how colors and design play an important role in getting traffic to a website. The freelance writer will understand how to incorporate keywords into a blog or web content which will increase traffic to a website. Of course, eMotional and Compelling ad copy helps as well!
Rebecca
What client needs help with their website? Refer them to Rebecca @ savvywriter.rebecca@gmail.com.