Don't deny it. You want a simple solution to make your blog posts viral.
Traffic may be trickling in and your comments section may not be as eventful as a Tony Robins seminar, but your blog posts can go viral. Please don't lose hope. Take a breath and continue reading.
You may think it takes determination, hard work, patience, and luck. Maybe you think it's a dream to have your content go viral.  But it doesn't have to be complicated. Your dream can become a reality. And… there's no need to say "Abracadabra!" or spin around three times while chanting.
"Most of the important things in the world have been accomplished by people who have kept on trying when there seemed to be no help at all." ~ Dale Carnegie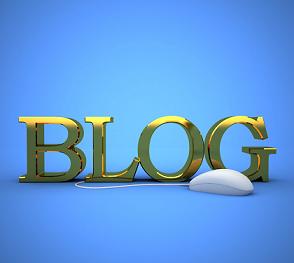 Just follow the 5 simple steps below and your next blog post can go viral.
FYI: I'm not responsible if your server crashes! You have an IT department and secure web hosting, right?
A killer headline 
There's a reason why Cosmopolitan, tabloids, and other publications like these sell magazines and receive traffic. The headlines are irresistible. They're alluring and hook and suck readers in like a Venus Flytrap! Who would not be able to read a post with the headline "American Manufacturing Wants Back In Your Pants?" It's clever and thought provoking. Readers have no choice but to read the article/post.
Use power words such as:
Unexpected
Improved
Imagine
Tested
Slash
Cutting Edge
Secrets
Stunning
Better
Popular
Challenge
Daring
Soar
Rare
Strange
Effective
How To
Useful
Strong adjectives grab readers' attention and make them want to take action like click on your blog post, even 'tweet' it. Strike an emotion, a connection with readers and they'll click on your headline and read your post. They'll tweet it, Digg it, post it to Facebook, stumble it, pin it, etc.
An awesome beginning
Think of the beginning of your blog post like Act I (first 10 pages) of a screenplay which consists of the following:
Introduction of main characters
Establish main environments
Set the atmosphere or mood
Establish a time frame or period
Show a way of life
Provide a backstory
Present the antagonist
You may have watched a movie where the beginning started with an anecdote or quote. The "Star Wars" movies have great beginnings. They begin with a 'roll-up' where you learn about the backstory and context of the films. You can use this concept for the beginning of a blog post.
Another beginning blog post technique is to ask a question which stimulates curiosity and thinking. You could also open with a powerful statistic. Readers love data!
What do I use? I prefer the "Morrow Opening" to increase blog traffic. What is it? You put yourself into a reader's shoes and ask, "Does this apply to me? Is this person going through the same thing I'm going through?" Most readers want prefer blog posts that 'speak' to them. They want to know that you understand their problem. They want to know you've been through what they've been through. Remember what New York Times best-selling author T.  Harv Eker says, "You're in business to solve problems and sales and marketing." This is why it's important to know your target audience inside and out.
Short and simple sentences
Blogging has evolved throughout the years and so have our attention spans. Most people are pressed for time and want valuable information quickly — they can get in and get out. However, if you rethink your blog strategy and implement short and simple sentences (think copywriting), readers will read your blog post. Why? Because it's easy to digest, it's understandable. It's easy to follow.
Compelling and useful content
There are millions of blogs on the internet. Content must pack a punch. It must impact readers in a way that makes them come back for more. It's content that readers want to share with everyone they know. It's content that converts them into loyal clients or customers. This is why it's important to know 'who' your target audience is and what they want. I can't emphasize that enough.
Don't be afraid of posting controversial blog posts. Handle the backlash or feedback with grace and dignity. There isn't a rule written somewhere that everyone will agree with your beliefs, ideas, and opinions. Take a chance and be real, be authentic. Readers can see through the B.S. anyway. You may as well have some transparency.
Show off your personality, style, and tone. Use your company's voice. If you're an entrepreneur, use your voice. If you don't know what your 'voice' is grab a recorder or your iPod and record a short sound bite. How do you sound? How do you want to sound? Are you being real? Don't be afraid to show your human side, everyone has one.
An ending that brings it home
You now have the five simple ways to make your blog post viral. As you can tell, the easiest way to end your blog post is to tie it back to your beginning. Or ask readers a question. Or ask them to doing something like "Click Here" which takes them to free report or email subscription form.
Blogging will continue to evolve over time. You can either welcome the changes with open arms or not. It's your decision.
But… if you want to reach your audience, you may want to think about embracing the new way of blogging. Hire a freelance writer if you have to. You don't have to do this alone.
If you're willing to see blogging in a new light, your blog posts will attract readers. It doesn't matter if you're small business owner or solo professional. Shift your perception and you'll unlock the blog traffic floodgates.
Instead of asking, what do you have to lose? I ask you, what do you have to gain? What does your audience gain? Think about it.
Once you've finished thinking, take action.
Photo credit: Stock Exchange-Svilen Milev.