This guest blog post about designing the perfect B2B catalog on Savvy-Writer is from Tishant, Marketing Coordinator, at DCatalog.
B2B catalogs are a fundamental tool for sales and marketing. To showcase your stunning products, you need to have a stunning way of displaying them. Designing an eye-catching digital catalog is an amazing way to help your customers make informed purchasing decisions. B2B catalogs have become even more relevant in this era of easing germ exposure.
Digital catalogs are easy to share, rich with interactivity, and help you save on printing and distribution costs. Ultimately, companies raise their brand awareness and increase sales by utilizing digital B2B catalogs.
But how do you create the perfect digital catalog? If we think about it, a catalog aims to provide information on available products to consumers. Part of creating a digital catalog is making it easy to understand, accessible and aesthetically pleasing.
Read on to learn more.
Top Tips for Designing the Perfect B2B Catalog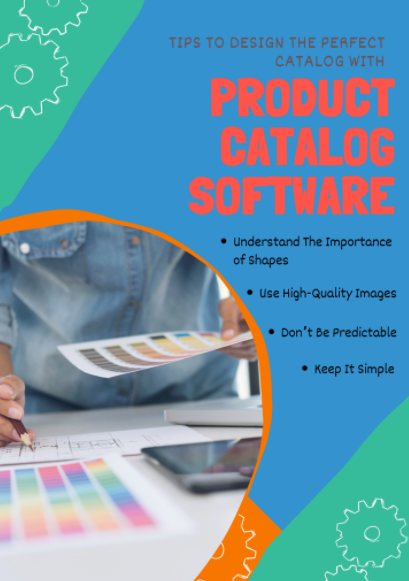 Here are a few ways to create and design the perfect catalog using product catalog software.
Keep It Simple
The first principle of design is to keep it simple. While you may think an elaborate design is more eye-catching, the most aesthetically pleasing composition is one that does overload the eye of the reader.
A simple design will focus attention on the most important part of your catalog – the products. Understanding your audience will provide you with the information you need to design your catalog. For example, if your catalog is for the general public, you can design it to be more engaging and fun.
If is it meant for dealers or manufacturers, you will want to design a catalog with more precise data and information. After you determine who your audience is, you can begin planning the aesthetics of your catalog and adjusting its style: cover, language, images, and product descriptions. This will create a personalized avenue with which to communicate to your customers. They will sense that you care about their comfort, and they will return to your brand as loyal customers.
Don't Be Predictable
While the first principle of design is to "keep it simple," simply does not have to mean "boring." Don't be predictable when designing your B2B catalog – throw in a surprise for your readers. Adding in a surprise is a great way to capture the attention of your readers and it can be a great way to interact with your audience.
To ensure that you make a memorable first impression for the readers, design neat and informative content, add a cover page that encourages consumers to look inside, prominently display your company name and logo, and keep brand consistency by choosing colors for the background that match your business aesthetic. You can also utilize gif images and video clips to further tell your story and surprise your audience.
Understand The Importance of Shapes
Building on the principle of keeping it simple and adding in a surprise, it is also important to think about the shape of your catalog. When it comes to shapes, think outside the box and consider the best way to showcase your products. Instead of going with the traditional portrait orientation, maybe landscape will fit the bill. If you do not have a lot of products to feature, you can even consider a catalog in a circle shape.
When designing the catalog, think about the placement of the products, if you would rather devote more space to images or to product information, or how many visual resources you would like to include (such as pop-up images and video clips).
If your goal is to provide more information about your products, a traditional catalog design will serve you well. However, during the holidays or for special promotions, creating a catalog with more emphasis on visual elements and interactivity will create a stronger impression on your readers. The reader's eye tends to gravitate toward interesting and visually attractive designs so mixing it up with shapes is a great way to show off your products.
Use High-Quality Images
After you have decided on the aesthetics of your catalog – the shape, the content, and the layout – make sure you use high-quality images to highlight your products and services. The images should be cohesive and tell a story that your readers will understand and that they will be able to place themselves in, visually seeing themselves using the products.
A B2B catalog that includes appealing photos is a superb way to share pricing, descriptions, and specifications for many different products. Make the products look essential and make sure the images help them become the key elements of your catalog.
Final Thoughts
Using these design principles to create your B2B catalog will help you to create the perfect catalog and to achieve your sales and marketing goals. Thanks to DCatalog's flipbook creator software, creating a B2B digital catalog couldn't be easier. Our admin portal provides the tools for flipbook creation which will enhance your content so you can stand out from the crowd. Give your audience a powerful way to experience your brand. Contact DCatalog today to speak with a publishing strategist and learn more.
Liked this post? Click here and sign up for the Savvy-Writer newsletter.