Welcome to Savvy-Writer!
My name is Amandah Blackwell, and I offer SEO Content Writing, Copywriting, Ghostwriting, Business Communications, and Content Marketing Consulting [Content, SEO, and Social Media] to those within the accounting, health and wellness, legal, and travel industries.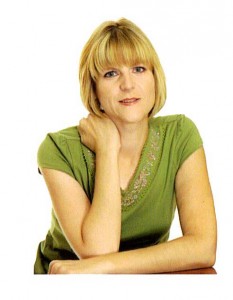 This page is intended to answer any questions you may have about hiring me as the writer for your business and give you an overview of who I am.
An Accounting and Management Major Becomes a Content Writer. Huh?
My formal education includes a Master of Science, Management degree, two accounting degrees, and a graphic design certification. So how the heck did I become a content writer?
In August 2007, solo traveled to Edinburgh, Scotland for the Edinburgh International Fringe Festival and wrote an article about it.
In September 2007, I moved to Chandler, Arizona.
Around November – December 2007, I spotted a job posting for a blogger with a travel writing website and submitted my article, resume, and graphic design portfolio.
The owners liked my work and hired me as their blogger, and this is how fell into content writing, copywriting, and ghostwriting.
The End.
Not exactly. It's just the beginning.
Read on.
Why hire me as your content writer and copywriter?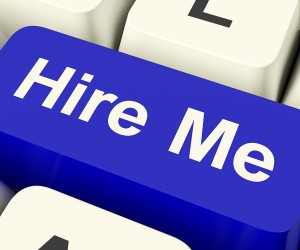 It's a fact that businesses hire freelance content writers and copywriters, and I'm happy to help. Writing and communications are my passions! I love to ghostwrite too.
Want to know something else? Ready? I'm not your typical writer.
Okay, I work in my home office. But, I also like being around people.
For example, interviewing people doesn't freak me out like it does other freelance writers. When you hire me and want me to interview someone for a blog post or article, I won't be scared to do so. I can interview anyone, from a CEO to a celebrity. I'm cool, calm, and collective.
I stay on top of trends (what's hot, what's not) and keep my finger on the pulse of Google, marketing and PR, content writing, SEO, and social media. Hey! It's part of my career as a writer, communicator, and connector.
You might be wondering who I've written for. Here's a short list:
• HalogenTV.com, AZ Lifestyle Magazine, L.A. Design Concepts, and Catalogs.com, to name a few.
• Contributing author on Media Magnetism: How to Attract the Favorable Publicity You Want and Deserve. June 2012. Published by Outskirts Press, Inc. Edited by Christina Hamlett.
• Co-author of Color Your Life: Daily Meditations for the Creative Soul. Published under the pen name Celeste Teylar with Nascent Digital Press, LLC. December 2012. I also co-authored:
Your Inner Child: Daily Meditations for the Young at Heart Soul
The Seussification of Life: Daily Meditations for the Movin' & Groovin' Soul
Publishing dates March 2013.
FYI: Do you like movies? I do. I was an 'extra' in the movie "Middle Men" starring James Caan, Luke Wilson, and Giovanni Ribisi. It was a cool experience!
Giving Back
Volunteerism
I believe in giving back and volunteer my time and writing services.
I moved back to Ohio in 2010 and began volunteering with the Parma Animal Shelter, located in Parma, Ohio, in October 2012. I started as a cat care specialist and moved into the roles of shift leader and adoption counselor. In July 2013,  I became the social media coordinator and marketing and PR liaison. I even wrote grants, too. In 2014, I was elected co-chair of communications, and in 2015 I became a business/communications consultant. However, in August 2016, I made the decision to resign because I outgrew my position and felt I went as far as I could go within the organization. It was a pleasure to serve the community and be a part of a nonprofit that goes above and beyond their mission.
Since I love to teach and share my knowledge, I volunteer with Junior Achievement-Cleveland. I teach elementary, middle and high school students various courses from JA Our Families® to JA Be Entrepreneurial®. Teaching the students and interacting with them is rewarding. It's great to see their confidence and skills grow throughout the term of courses.
I grew up in Ohio, but in September 2007 I moved to Chandler, AZ. Since I was new to the state, I wanted to get involved in the community, so I volunteered with The Arizona Humane Society as a dog walker, camp counselor, and events representative.
I loved meeting and greeting the public; it was fun. I spoke with community members and kids in the camp programs about how they could help to get animal protection laws passed. I also provided the public with information on how to adopt a shelter pet.
I also volunteered at Changing Hands Bookstore, located in Tempe, AZ, and assisted with author and kids events. I met many authors and celebrities; it was fun and exciting. It provided me with the opportunity to see what it takes to put a successful event together. I also learned what it's like to organize an author book tour.
Take These Steps Now
Not only do I help busy business owners, but I help media agencies and B2B and B2C marketing departments with their overflow of content.
Contact me today and get content writing and copywriting that attracts new clients and customers (humans). Isn't it time for you to take your time back, so that you may focus on growing your business? I'll contact you immediately to arrange a time for us to speak about your writing projects.
Watch your email. If you haven't heard from me within one week, please check your spam folder and email me at amandahblackwell.savvywriter[at]gmail.com.
Subscribe to my blog where I write about business related topics such as blogging, content writing and marketing, leadership, management, marketing and PR, and social media. View my writing services and read my FAQs!
Stay Up to Date with Savvy-Writer!
Get News & Updates from Amandah, Your Savvy-Writer